Gas Meter Safety Features
When a gas meter (microcomputer meter) detects a fault, its indicator lamp flashes red as a warning, and it automatically shuts off the gas supply.

Automatic gas shutoff function
Earthquake Shutoff
The meter shuts off the gas supply when it detects a strong earthquake (5+ or more on the Japanese seismic intensity scale).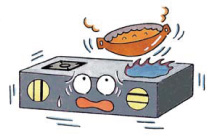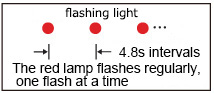 Shutoff for Continuous Use Timeout
The gas supply is automatically shut off if gas continues to flow at a fixed rate for a certain period of time. This can happen if you leave the shower running or heat the bath for too long.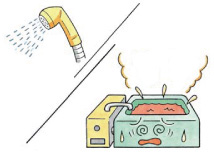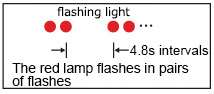 Shutoff for Excessive Flow
The gas supply is automatically shut off if the flow of gas exceeds the volume set for each size of meter. This can happen if a gas pipe breaks or a gas tap is opened by mistake.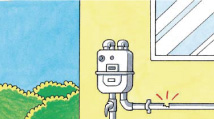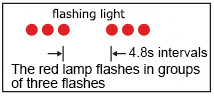 Shutoff for Insufficient Pressure
If the pressure inside the microcomputer meter drops to an abnormally low level for any reason, such as when gas pressure drops, the meter recognizes the situation to be dangerous and shuts off the gas.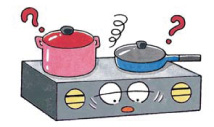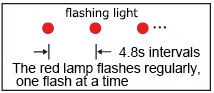 Warning Indicator Function
Gas Leak Warning
A warning is indicated if a flow of gas continues for 30 days or more, which could be due to a low-volume gas leak. A warning is also indicated if the pilot flame of a gas appliance is left on.
(A warning may not be issued if the flow volume is smaller than the limit that can be detected by the microcomputer meter.)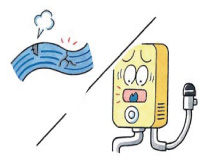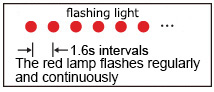 The gas meter cannot shut off all gas leaks or completely prevent all gas explosion accidents.
There are also other kinds of accident it is also unable to prevent, such as deep fryer fires and exhaust gas poisoning.
The gas meter cannot do anything about a gas leak on its upstream side.